May 17, 2015 Tag: Recreation
Yawl Sailing Near Lemmer
We spent some lovely days at de Kikkert with yawl sailing in Friesland NL. Here are some impressions.
Across the Slotermeer
We had crossed the Slotermeer (nl) for a pancake in Woudsend (de). Now we are on our way home. The opposite course when we first were heading towards Woudsend had been much more wet - a splishing and a splashing!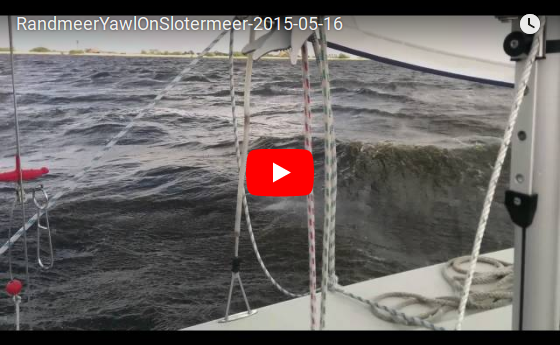 Fun with Randmeer and four Beaufort
The Slotermeer is very shallow - only 1,20 m deep in general. So waves pile up quickly. According to Windfinder the wind was four, maybe five Beaufort. The Randmeer (nl) is a very stable and good-natured yawl but at the same time it's sportive and quickly reacting. Much better than a Polyvalk. A lot of fun: